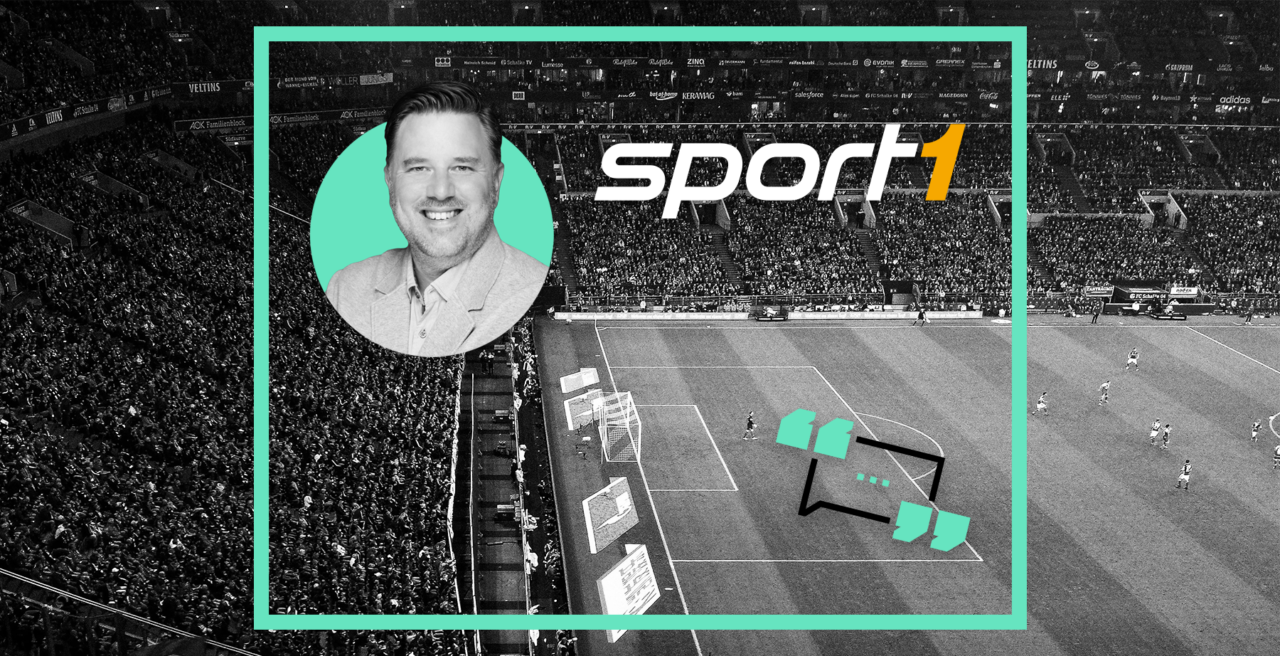 Company News
An interview with Julian Frost from SPORT1, our newest publishing partner
Exciting news at Yieldlove's headquarters! Starting January 2024, we will be the exclusive programmatic partner of SPORT1, Germany's leading multichannel platform for all things sports.
To celebrate this exciting occasion, we have sat down with Julian Frost, member of SPORT1's management and responsible for the digital part of the company's endeavors, for an interview, about his strategy for SPORT1, his views on the digital publishing business and his decision to partner with Yieldlove.
What is your position and role at SPORT1?
Together with Tim Schnabel I'm responsible for the digital business of SPORT1. My focus there is our platforms business, technology, audience development and, of course, platform commerce.
You started your position at SPORT1 in January. What were the first steps you took as CDO?
As the very first step, Tim and I worked on our digital strategy. The result was an ambitious, simple but concise strategy based on our three main digital assets: platforms, social and OTT. As a direct consequence of that strategy, we created self-responsible business units with highly integrated processes based on OKR, KANBAN and SCRUM.
As a leading publisher in the field of sports, what are your most pressing challenges today?
Like many publishers across all verticals and content types that have a business model based mostly on ad revenue, we have been and are currently facing challenging times. We are continuously optimizing our revenue streams while coping with the cost pressure and choosing adequate measures. Additionally, we need to keep up with many very important and crucial market developments and technological innovations. Finding the sweet spot between optimizing revenues in a market under pressure and investing in future-proof solutions is one of the hardest challenges for us – but certainly not the only one.
What can you tell us about your strategy for keeping SPORT1 ahead of the curve?
We at SPORT1 have always been very strong in finding creative solutions in difficult situations. This flexibility and the commitment of our teams in combination with our focus on the streamlined execution of our strategy makes us agile enough to adopt to short term needs. It also enables us to reach our strategic goals at a very high velocity and efficiency.
Why did you end up choosing Yieldlove as your programmatic partner?
I strongly believe that you should have your key competences for the success of your business inhouse. You need the transparency and the control of what happens regarding your products. That's why we decided to join forces with Yieldlove as one of the leading providers of a flexible header bidding solution.
What is your vision for the future of SPORT1, and how does this partnership fit into that vision?
The vision we created is to "Maximize Moments in Sports and Entertainment". We want to significantly grow our digital business and have the right strategy to accomplish that. Yieldlove will be one of our key partners on this journey.
What is your favorite sport to watch?
I loved watching our German national basketball team at the World Championships and regularly watch the NBA and EuroLeague. Of course, I also have a favorite football club with 1. FC Nürnberg. I've also been a proud member for many years.
(Photo Copyright: SPORT1)