Insights
Unprecedented
Insights and Control
Bring your
business to the
next level
with our insights
Our Business Intelligence & Control Center delivers actionable insights and control crucial for your business strategy
Storing real-time data from every single auction, our software gives you unprecedented data access and is incredibly easy to use through its web-based user interface.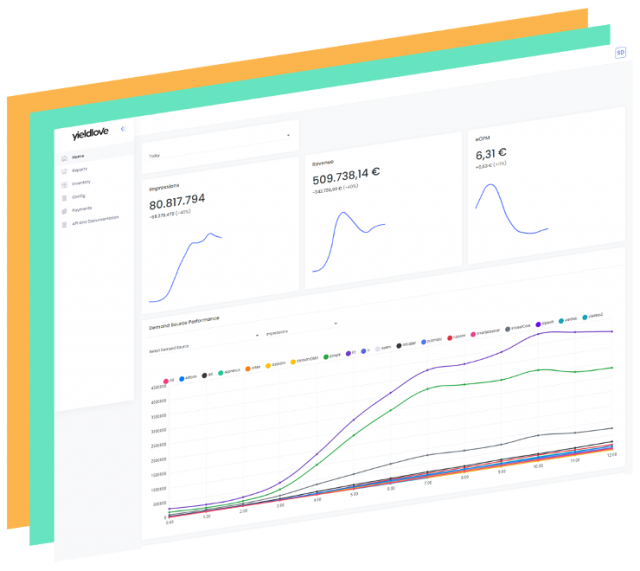 Receive insights into…
Which partner performs well in what country and on what kind of inventory?
What are the discrepancies between what an SSP is paying out and what is actually rendered?
What are the strengths and weaknesses of the technical setup in terms of latency and delivery speed?
Find out how different site and ad layouts monetize.
Identify how different or additional formats and sizes impact monetization.
Reveal how used web technologies and third party scripts such as widgets impact the ad delivery and monetization.
Discover how your content performs down to the URL level.
Measure how changes to your content (i.e. wordings, keywords or presentation) impact monetization performance.
Pinpoint what kind of content your advertisers prefer.
Reveal how users coming from different traffic sources perform.
Discover at what point a traffic source becomes profitable and identify unprofitable traffic sources.
Find how the consent choices of your audiences impact monetization.
Find out what actually works with real A/B testing from Yieldlove
Gain the ability to perform real, multivariant A/B testing with actual meaningful results. Receive access to unique KPIs that allow you to measure the impact on monetization performance of even the smallest change to your set-up.
Want to find out more?
Schedule a free demo with us to find out what makes Yieldlove special.